Industrial Engineering ERA (IERA)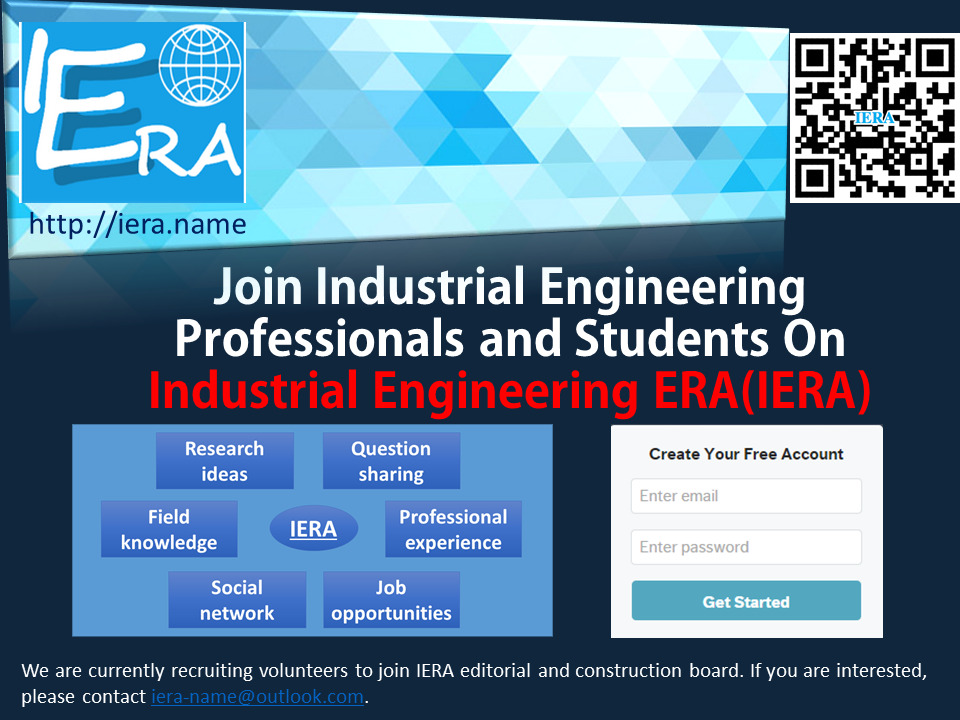 Welcome to Industrial Engineering ERA (IERA): http://iera.name!
IERA is a non-profit website and platform, designed particularly for industrial engineers (IEs) around the world to introduce, share, and develop knowledge about Industrial Engineering. IERA also provides IEs with a social network integrated within the website which you can use to connect with peer IEs and other professional audiences (e.g., students, industrial scientists, academic researchers, engineers and many others) from across the globe.
Joining IERA is free and easy to do – just click on REGISTER and start communicating with other IEs today!